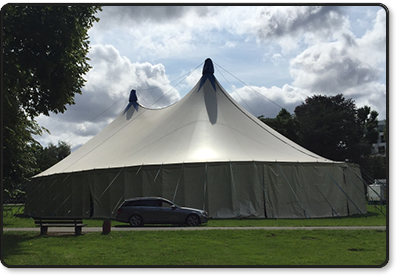 THE RIGHT TENT FOR YOUR EVENT
Choosing the right tent type depends on many factors, such as
Type of event
Texture of the location
Number of visitors expected
Tent details such as color, etc.
In advance of the event we will be at your side to advise you and ensure the right type of tent specifically for your event and to find and of course to place it safely and professionally.
Our tent types can be built on any surface, for example on meadows, concrete, asphalt …
All of our tents are approved by the authorities and comply with latest technical standards and safety regulations.
Compliance with all applicable standards and safety regulations is a matter of course for us. Our tents are TÜV certified and have German construction books.
Here a selection of our most requested tent systems, if you like we offer you other tent shapes.